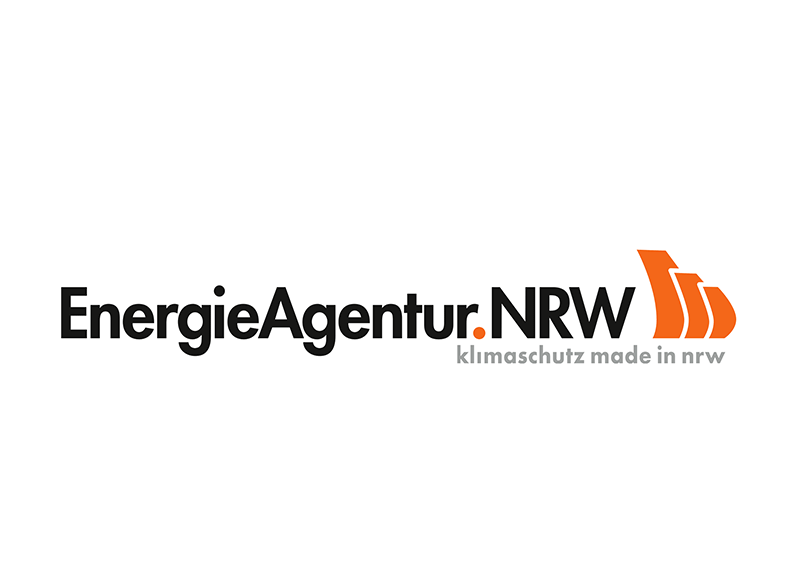 EnergieAgentur NRW
The EnergyAgency.NRW works on behalf of the state government of North Rhine-Westphalia as an operative platform with broad expertise in the field of energy: from energy research, technical development, demonstration, market launch and energy consultancy to continuous vocational training. Many of its activities focus on energy efficiency and climate protection. In times of high energy prices it is more important than ever to forge ahead with the development of innovative energy technologies in NRW and to highlight from an impartial point of view how companies, local authorities and private individuals can handle energy more economically or make appropriate use of renewables.
The focal areas covered by EnergyAgency.NRW
Acting on behalf of the NRW government, the EnergyAgency.NRW manages the Cluster EnergyRegion.NRW and is responsible for high-powered networks for climate protection in a total of 27 individual assignments. These encompass, for example, the subjects of system transformation, energy infrastructure, energy market design, business and financing models and knowledge management, as well as the networks Foreign Trade, Biomass, Fuel Cells and Hydrogen, Energy Efficiency in Municipalities, Energy Efficiency in Companies, Geothermal Energy, CHP/Local and District Heating, Mobility, Photovoltaics, Heat/Buildings, Hydropower and Wind Energy. On behalf of the NRW Economics Ministry the EnergyAgency.NRW also organises the networks "Energy Economy" and "Mining Economy". The network operations focus on highly competitive co-operative ventures to initiate innovative projects and products, to speed up their market readiness and to exhaust all economic potentials.